Why Sell Your House To Helios Buys NJ?
We understand the importance for you to sell your house to a reliable company. Helios Buys NJ is the premier home buying company in NJ. We are a military veteran-owned company that prides itself on honesty and reliability. We started this company with a passion for helping veterans and a purpose of serving our communities. As a direct buyer, we can help you sell your house without paying commissions or fees as well as shortening the time it takes to close. After all this, a portion of our profits go towards helping homeless veterans, senior citizens, and law enforcement. Choose Helios for a simple and easy selling experience. 
Why Sell Your House In NJ to Us? HELIOS CORE VALUES!
Selling your house to a reliable company in NJ is perhaps one the most important decisions you can make. Sell your NJ house with confidence to Helios Buys NJ. Our values of integrity, service, and execution guide us as we help homeowners sell their houses fast and without a realtor. Contact us to get started.
INTEGRITY is our most important core value and it is the foundation of everything we do. Our humble beginnings prompted us to make a promise to ourselves and our country. We must always do what we promise and because of this, if we commit to helping others, we will never stop until our job is completed. For Helios Buys NJ, it is not only important to do what we say, but to also do what's right when no one is looking. Every year our company takes a number of homeless Veterans off the streets and provides housing for them. Come join us on this journey and you will be in safe hands!
Meet the Home Buying Team!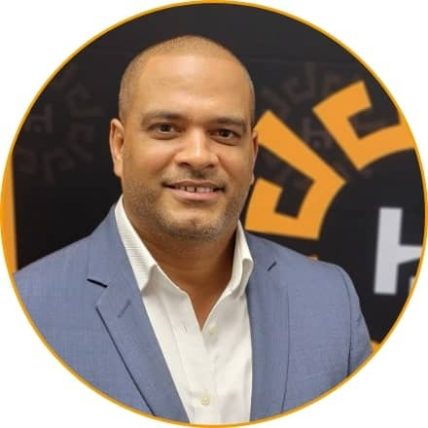 US Marine Corps veteran and successful Wall Street professional, Edwin, started the HELIOS brand to provide housing solutions for military veterans and seniors. With 17 years of experience managing teams and departments at top investment banks, Edwin has expertly developed residential real estate and managed a rental portfolio for these communities for 7 years. In his free time, Edwin enjoys spending time with his family, working out, traveling, gardening, and flying planes.
With 16 years of experience in the hotel and hospitality industry, Rafie developed a passion for serving others and providing excellent customer service. As an investor in multifamily properties in low-income neighborhoods, Rafie has helped hundreds of people avoid homelessness. In his free time, Rafie enjoys photography, biking, traveling, and spending time with his family.
With a passion for helping others, Hazel began her career at 18 working for top BPO companies, eventually becoming a Team Manager handling groups of Team Leaders for five years before transitioning into real estate as a top executive assistant. In her free time, Hazel enjoys spending time with her daughter and family, playing mobile games, and watching films. She is particularly skilled at Call of Duty Mobile and loves the movie White Chicks.
Been in the real estate and mortgage professional for over 10 years while also being a firefighter deeply involved with community help. I am that guy who loves to help people. Family man, a proud father of two boys. Traveling adventure and spending time with family
Rafael is an Acquisitions Associate at Helios Buys NJ, formerly a metal restoration professional for 17 years. Nicknamed "Bullet" for his love of paintball and Call of Duty, Rafael is also passionate about helping others and improving the lives of his family. When not at work, you can find him challenging others to paintball or Call of Duty battles. If you get the chance to speak with Rafael, don't hesitate to challenge him to a game.
Junior Acquisitions Associate
Rhea brings over 10 years of professional sales and customer service experience to the real estate industry, having previously worked in the BPO industry as an agent and Team Lead. Rhea strives to provide a positive client experience and believes that hard work is key to success. In her downtime, Rhea enjoys relaxing with Netflix and retro music, or spending time at the beach.
Jovaney

'Van'

Torrevillas
Junior Acquisitions Associate
With five years of customer service experience in top call centers and three years as a team manager, Van brings strong leadership and interpersonal skills to the real estate industry. A hardworking student for eight years while studying college and law school, Van is passionate and determined in his career. In his free time, Van enjoys traveling and binge-watching Netflix, and is also a professional dancer and choreographer on TikTok.
Trusted and respected professional, Joshua, is a US Army veteran dedicated to helping others find their dream homes and investment properties. In his free time, Joshua is an avid fitness enthusiast and enjoys spending time with his family and friends or exploring the outdoors. Working in the back office to ensure transactions stay on course is Josh's specialty, making good use of his attention to detail.